With reported increases in childhood mental health challenges, increased frequency and severity of violent incidents beginning in very young grades, and feelings of isolation or bullying amplified by social media, building the mindset and skill set to address the impacts of students' trauma and adversity is critical for all K-12 staff.
We took the guesswork out of implementing trauma-informed practices in your district with the Trauma Informed PD Series, a comprehensive professional development toolkit that includes videos and job-specific tools for ALL staff roles. It helps your staff:

In a survey of 35 principals representing 12 school districts, 87% found the Trauma Informed Series to be helpful towards their school's efforts to become trauma-informed and resilience-oriented.
They reported seeing: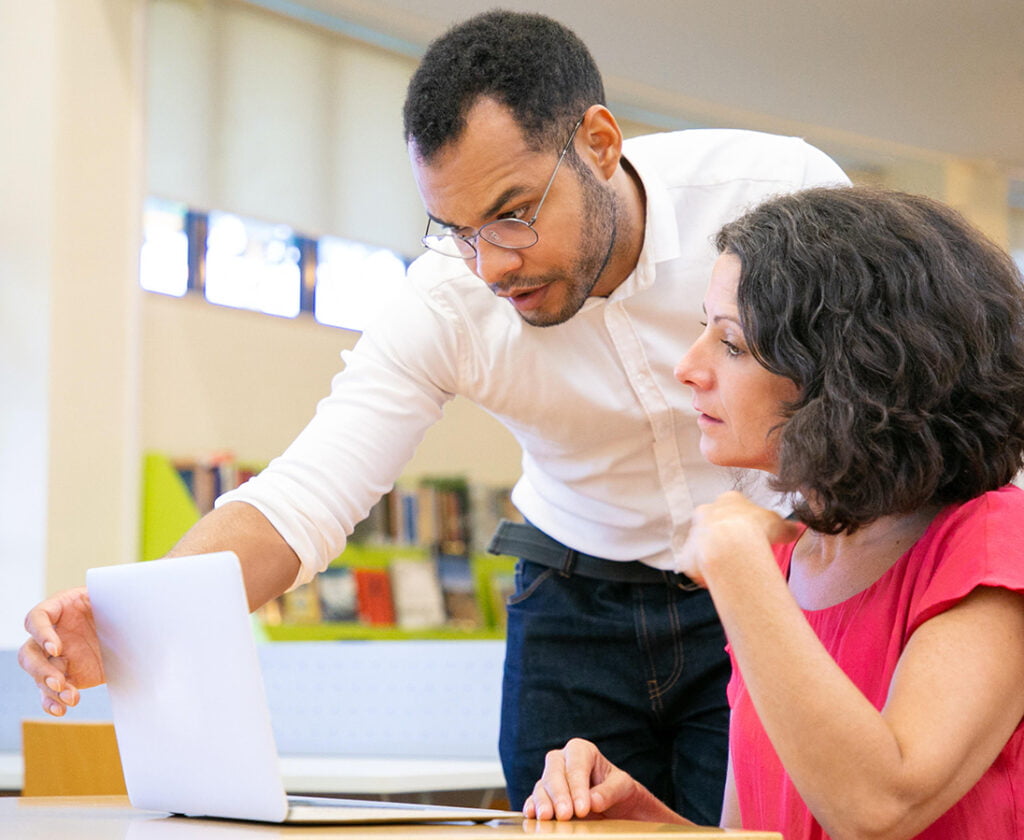 The Building Staff and Student Resilience: Trauma Informed PD Series is flexibly designed to support district efforts to become trauma-informed and responsive.
This PD Series helps educators:
Ready to Try the Trauma Informed PD Series?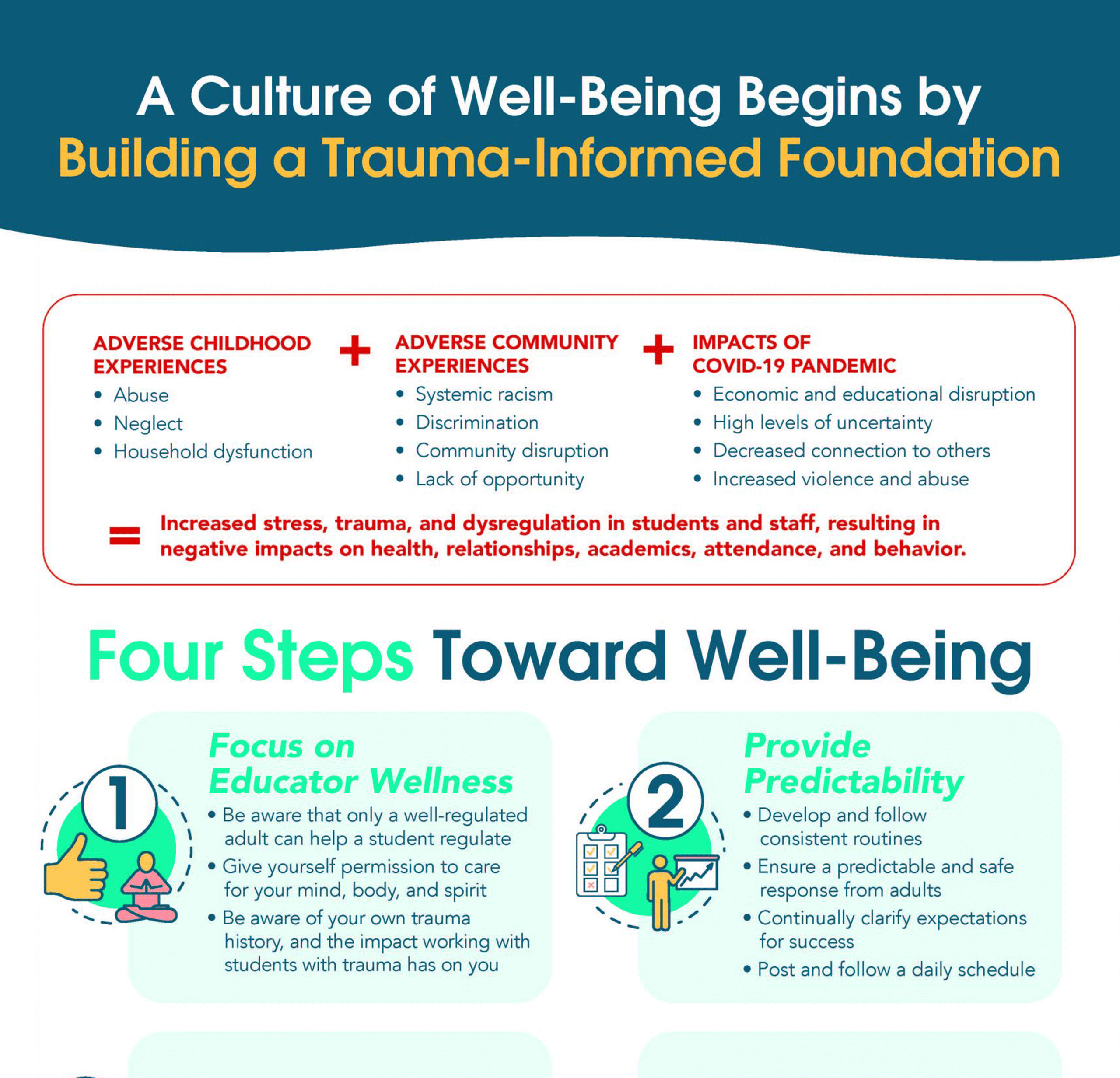 POSTER
Trauma-Informed Schools: The Foundation of Well-Being poster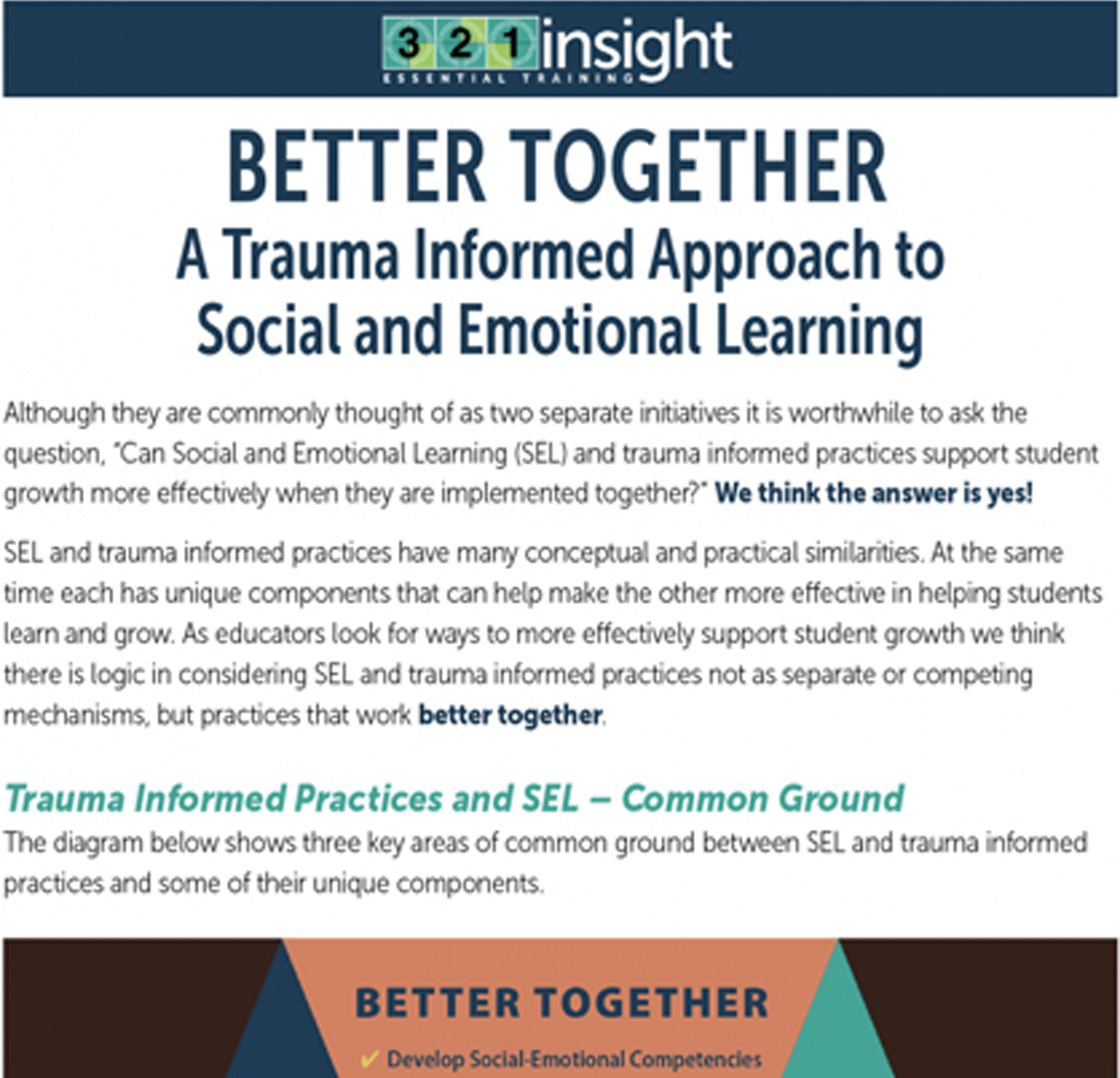 WHITE PAPER
Better Together: A Trauma Informed Approach to Social Emotional Learning