Over two weeks of instruction are lost every year to disruptive student behavior, and paraeducators are often on the frontlines of it. More than ever, it is essential to provide paras with the job-specific, bite-sized training they need to feel supported and skilled in addressing challenging behavior.
This very clear and critical need inspired us to build ParaSharp, an online PD solution that builds confidence, improves effectiveness, and increases job satisfaction for paraeducators. This on-demand series includes quick 3 to 13-minute videos, interactive discussions, planning and tracking tools, and more. Empower your paras with ParaSharp, and use it to:
ParaSharp toolkit includes:



Maintains Appropriate Boundaries

Effectively Manages Challenging Behavior

Understands the Impacts of Trauma

Teaches Social & Emotional Skills

Aware of Diversity & Inclusive Practices

Building Positive Relationship

Skillfully Managing Crisis Situations

Understanding the Importance of Wellness
Start Using ParaSharp today!

What Our Partners Are Saying

When surveyed, 92% of paraeducators agreed that using ParaSharp made them feel better prepared to effectively address student behavior.
"District paraeducators are thrilled that on-demand training pertains directly and practically to their work without taking up massive amounts of time." - Elaine Fox, Executive Director of Student Services
"ParaSharp is a game–changer tool in equipping our paras for classroom instruction and behavior management." – Jennifer Warren, Executive Director of Special Programs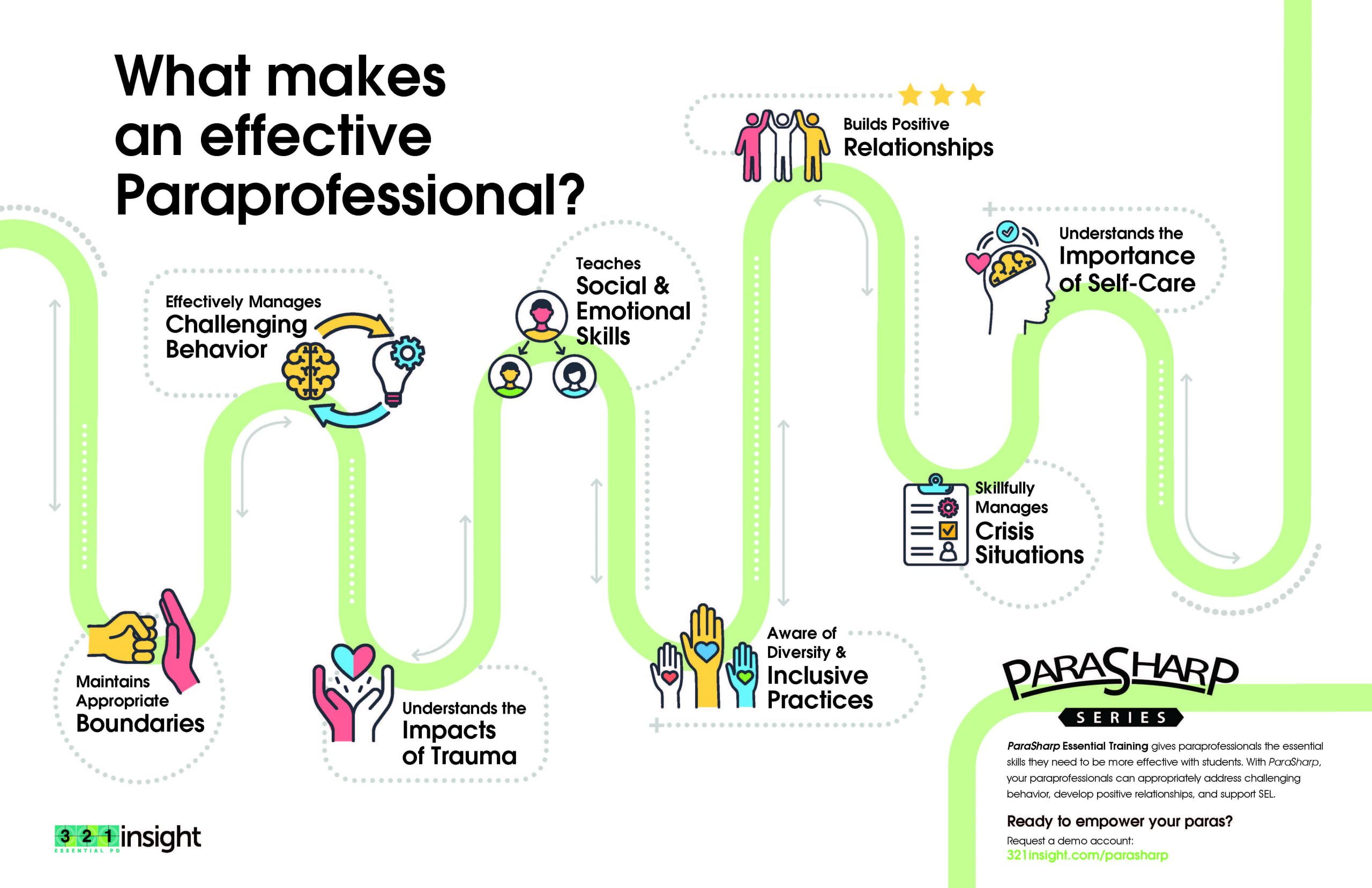 POSTER
ParaSharp Series: What Makes an Effective Paraprofessional?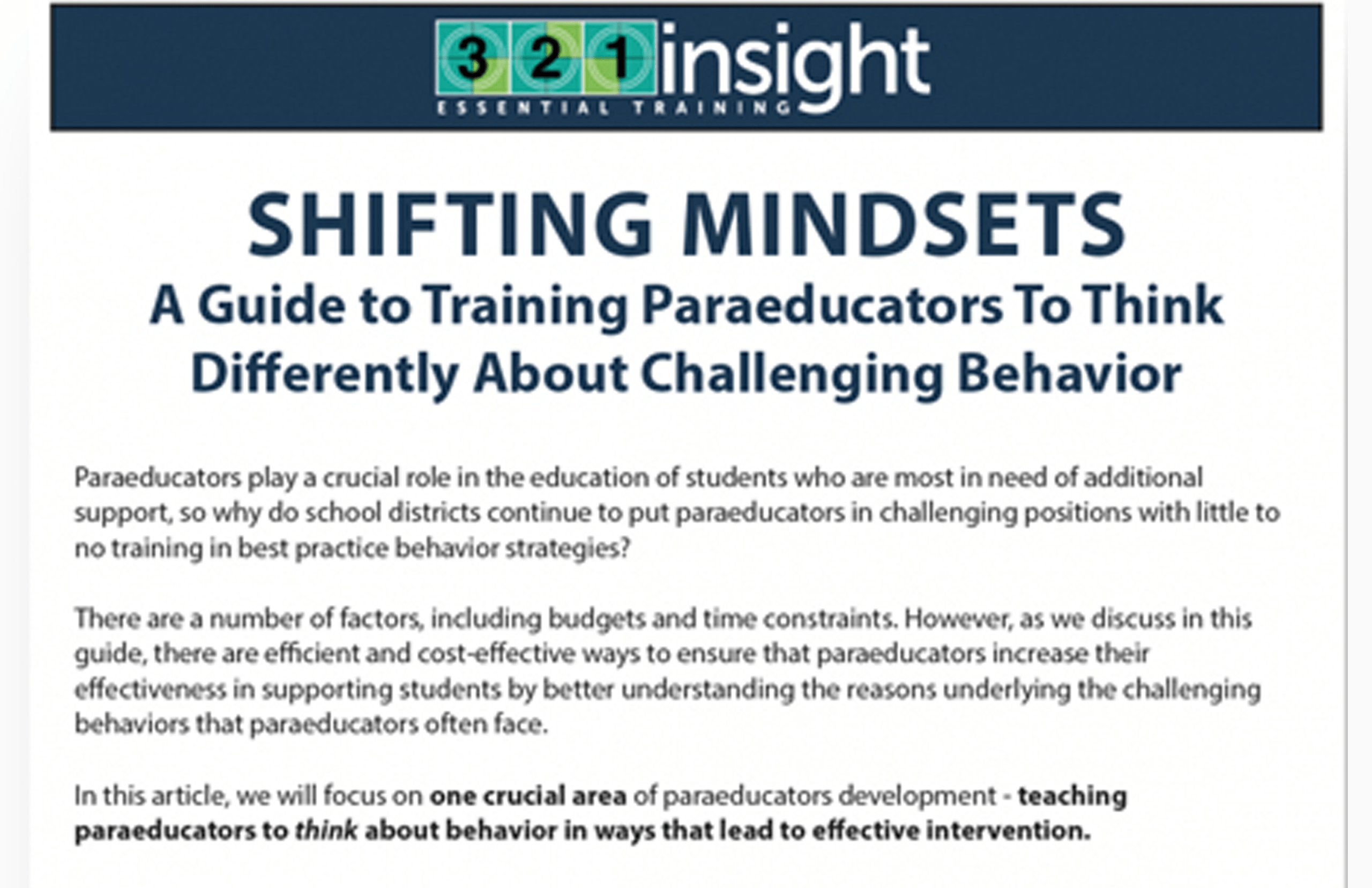 WHITE PAPER
Shifting Mindsets: A Guide to Training Paraeducators to Think Differently about Challenging Behavior.
Start Using ParaSharp today!