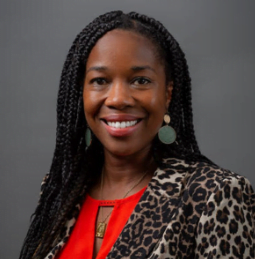 We love hearing from our partners about the unique and effective ways they're supporting their staff with the help of 321 Insight solutions. Take Dr. Nastassia Rosas, for example – Coordinator of Special Education at Harlandale Independent School District in San Antonio, Texas.
Dr. Rosas takes a highly collaborative approach to PD planning, which includes surveying staff to determine their self-identified learning needs, and working closely with 321 Insight to ensure these needs are met. Each session concludes with a strategy or tip that staff are encouraged to try, and each subsequent session begins with a collaborative follow-up discussion about what worked (and what could use improvement). Staff share their experiences, work together to address challenges they may have encountered, and find solutions to problems with the group's help.
In between sessions, Dr. Rosas sustains and deepens the learning by having staff access ParaSharp content in the 321 Insight platform, and complete quizzes as a self-assessment of their learning. This combination of facilitated and self-paced learning has been well-received by staff, who find this model to be highly effective and very responsive to their needs.

Harlandale ISD by the Numbers
Harlandale ISD covers 14 square miles on the south side of San Antonio, Texas. It serves over 12,000 students and includes:
2 traditional high schools
STEM Early College High School
Frank Tejeda Academy
4 middle schools
13 elementary schools
1 facility for special needs
2 alternate campuses
Staff
Total faculty/staff: 2,170
Teachers: 953
Students
Total enrollment: 12,511
97.9% Hispanic
100% receive free lunch
19.3% in Bilingual/ESL Education Program